Mausoleum design competition now open
Published: Tuesday 28 July 2020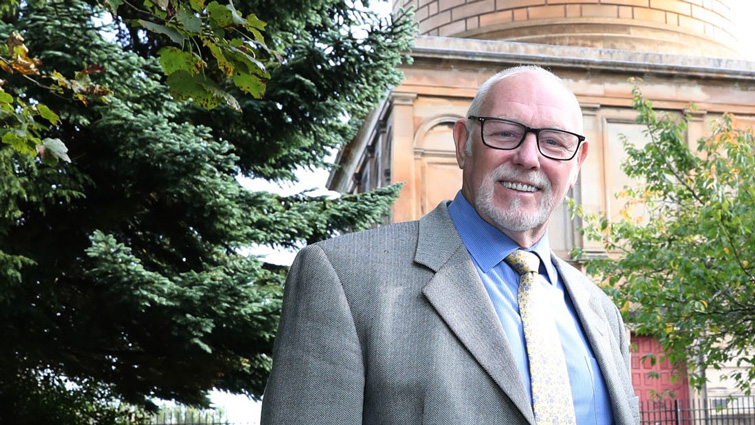 An exciting design ideas competition for Hamilton Mausoleum was launched this June.
The Glasgow Institute of Architects, in collaboration with the Hamilton Mausoleum Trust, are looking for ideas for the re-imagining of the Mausoleum and Keeper's Lodge, making connections to the Low Parks masterplan.
The buildings have potential for use as events space, exhibition space, or an interpretation centre for local history but there are no limits on the potential uses that can be proposed.
Ideas are welcomed that consider the mausoleum, lodge and their setting holistically with an emphasis on benefits to the town of Hamilton and its local community.
The competition entries will be shortlisted by a judging panel that includes among others, both Professor John Hume OBE & President of the New Zealand Institute of Architects Judi Keith-Brown as well as Provost Ian McAllan, representing South Lanarkshire Council and Ross Lambie from the Hamilton Mausoleum Trust. The public will also have a chance to vote and select one of the shortlisted entries.
Leader of South Lanarkshire Council, John Ross, said: "This is a fantastic idea and one which I am sure will capture the imagination of people from across Lanarkshire and beyond.
"The Mausoleum is a fascinating part of Hamilton's history and a very important landmark.
"The council is committed to the preservation of this cultural treasure for the community and indeed the whole country."
All shortlisted entries will be part of an online exhibition and the shortlisted entries will have a chance to present their ideas virtually to the public and the judges. It is hoped a future exhibition within the mausoleum will be held subject to easing of current social distancing measures.
The competition is open to all, including architects, designers, and other associated professions, as well as university students but also artists, school pupils or anyone with a keen interest on these two structures. An award of £1000 will be awarded to the winner, with £500 and £250 awarded to the second and third placed entrants.
Further information including the brief and registration information can be found on the GIA website.