Recovery plan for council agreed
Published: Thursday 25 June 2020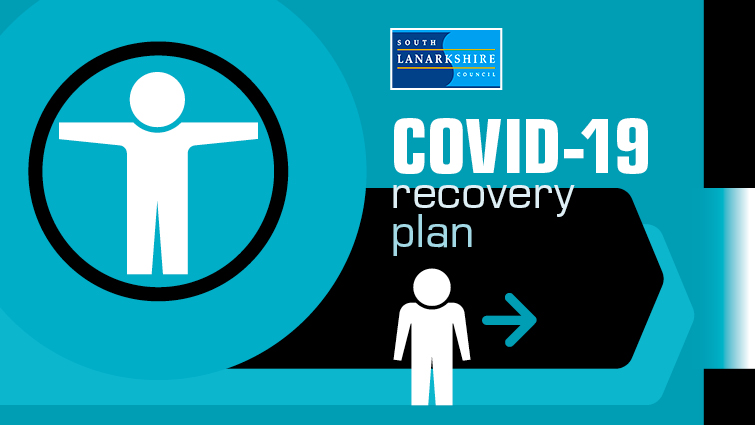 Initial high level plans have been agreed for South Lanarkshire Council's recovery from Covid-19.
The Covid-19 Recovery Plan was agreed at a meeting of the council's Executive Committee yesterday.
It has details of every council resource and service's plans, both in the short-term (up to September 2020) and long-term. It will continue to develop to reflect changes in dealing with the pandemic outbreak.
The global pandemic has meant a reduction in a number of council services as well as a new, agile way of working for many of its staff. Many essential services have continued to be delivered, although in some cases restrictions have meant innovative, new ways of working have had to be implemented.
There are four main sections in the plan:
• Council – organisational recovery
• Support for business recovery
• Health and Social Care Partnership – learning, influence on service wide redesign
• Community and voluntary organisations – how to retain the contribution from these groups
Leader of South Lanarkshire Council, John Ross, said: "The fundamental aim throughout this process is to deliver the right services in the right way, to the benefit of our residents, communities and businesses.
"I am pleased that we have been able to come up with such a thorough and detailed plan given the time constraints and the ever-changing nature of the coronavirus crisis.
"What we have agreed today is a way forward, which will of course be updated and scrutinised as advice and guidelines are changed."
The council's Chief Executive, Cleland Sneddon, said: "South Lanarkshire Council staff have responded tirelessly to support individuals and communities during this exceptionally difficult period.
"Now our attention turns to the long road to recovery. The Recovery Plan will be the subject of ongoing monitoring and review by the council's Recovery Working Group as well as through a Recovery Board which will consist of a group of Elected Members.
"The Recovery Board will be responsible for ongoing monitoring and scrutiny of the Recovery Plan as it continues to develop and be delivered and to ensure that this continues to meet our objectives and deliver the right services in the right way, while working within the finances available."
The Recovery Plan can be downloaded via the council website and will be updated to take into account the changes announced on Tuesday regarding schools returning full time in August.