Community life tops the agenda in Tarbrax
Published: Wednesday 27 November 2019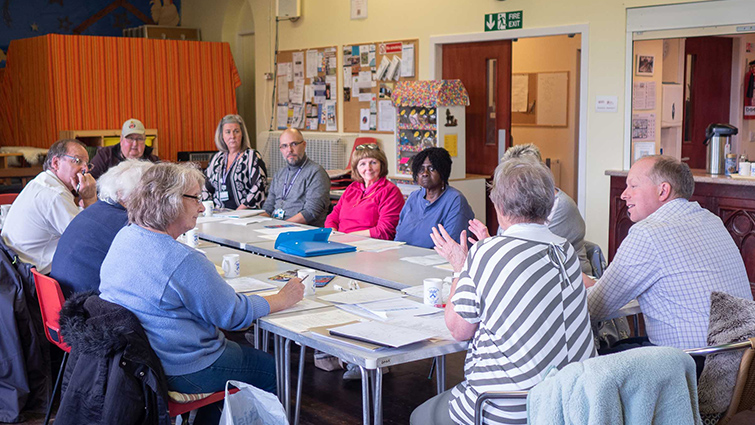 Tarbrax community council is active in one of the most rural areas of South Lanarkshire.
With local support behind them, and a full membership 'for the first time in years', the group is keen to forward the particular aims of such a small but vibrant community.
With South Lanarkshire Council committed to supporting and promoting its rural communities, and a number of grants and funds available just for this purpose, getting the right advice about who to speak to and how to access help, is crucial.
This is where Gregor and Lynn from the council's Community Engagement team come in. They have been able to make a start on putting in place the contacts and connections, the community council will need. From this, a strong network is beginning to flourish.
Chair of the Community Council, Alister Marshall, said: "We have developed a good relationship with Gregor and Lynn following our first meeting earlier this year.
"As a very small community council in a rural area we already work closely with the local Community Development Trust as well as other community groups in the area. We are working towards several joint initiatives for the benefit of all who live here.
"Gregor and the team has offered us his help in these and we look forward to taking advantage of the help he and Lynn can offer. Such support is vital in making things happen quickly and efficiently."
With a remit to help 'bridge the gap' between communities and the council, there are already countless groups and organisations, like in Tarbrax, benefiting from the support of the Community Engagement Team.
To find out more about the team and what they could help your area to do, you can get in touch by email