Get ready for winter with council advice
Published: Monday 4 November 2019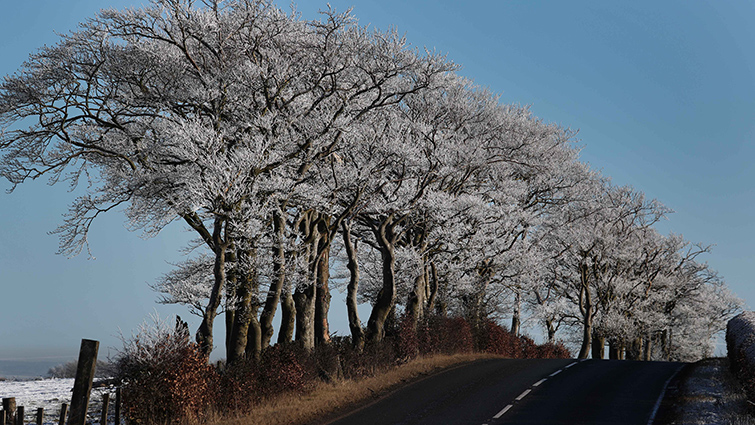 Today sees the launch of South Lanarkshire Council's annual Winter Awareness Week.
Each day we will be focusing on a particular topic to get you prepared for winter.
Kicking off the week is a look at weather and travel messaging.
Chair of South Lanarkshire Council's Community and Enterprise Resources Committee, Councillor John Anderson, said: "There are lots of ways to keep up-to-date with weather and travel news.
"The Met Office provides weather warnings and you can sign up for email alerts specific to your area.
"It's important that you do this before setting off on any journey, no matter the distance, and if the weather warnings are severe you should ask yourself if the journey is really necessary."
You can also check travel news on the following websites:
• Current road problems across Scotland (Traffic Scotland)
• Public transport disruptions (Traveline Scotland)
You can check the road conditions in various locations in South Lanarkshire on our Road cameras page.
You can see the road conditions on the motorway network with Traffic Scotland's live-eye-view cameras.
You can follow these organisations for travel and weather updates on Twitter:
• @SouthLanCouncil
• @SLCRoads
• @trafficscotland
• @scotrail
• @CalMac_Updates
You will also find updates on the council's Facebook page.
For updates on the radio use:
• Radio Scotland 92.4-94.7 MHz
• Clyde FM 97.0, 102.5 and 103.3 MHz
• Heart Radio 100-103 MHz
• Smooth Radio 97-108 MHz