Learning at Lanark is child's play
Published: Tuesday 29 October 2019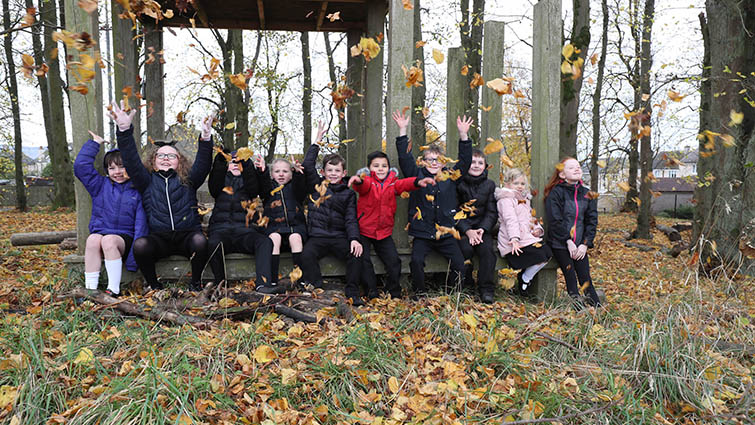 As the Council's £1.2bn Schools Modernisation Programme comes to an end, our pupils are reaping the benefits.
South Lanarkshire's entire schools estate has been rebuilt or refurbished over the last 15 years - from small rural schools to the largest urban secondary schools – and each retained or included elements unique to their community.
At Lanark Primary School and ELC, in the town's Rhyber Avenue, the design of their new campus has created unique and varied outdoor learning opportunities.
Opened following an £8.6m rebuild in 2013, its playground is open to the adjacent mature woodland, and incorporates an outdoor classroom, decked 'stage' area and vast greenspace.
According to Head Teacher Farah Crook, the pupils really do have the best of both worlds: "To have an environment like this on our doorstep is fantastic. It is important that our learners experience activities outside the classroom that build on their skills for life, learning and work. We are continually looking at ways to access our wonderful woodland environment, and know if will continue to provide a wonderful learning environment, that changes with the seasons, for years to come. "
Our picture shows nursery pupils, through to P7, learning about nature in the autumn sunshine and doing so through play.
Said Councillor Katy Loudon, Chair of the council's Education Resources committee: "Last week I was privileged to attend the opening of one of our very last brand new schools, Black Mount primary, a school which, like Lanark, has its rightful place at the heart of its community.
"What this ground-breaking project has done is create a schools estate which promotes the best of what each school has to offer, but does so in a way which futureproofs the ever changing world of education in the 21st century."