Council Leader pledges commitment to the Hamilton Mausoleum
Published: Tuesday 15 October 2019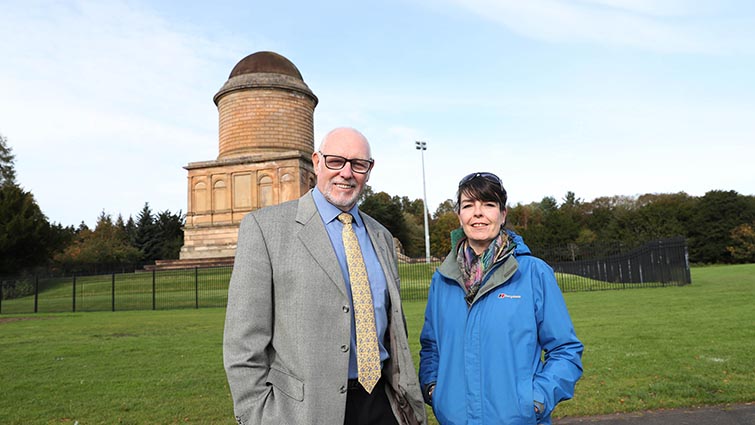 The future of one of the area's most significant cultural landmarks is safe in the care of South Lanarkshire Council.
That is the message from Council Leader John Ross as the local authority considers how to take forward plans to carry out maintenance work on the 160 year old structure.
Councillor Ross said: "I am from Hamilton and Hamilton Mausoleum has been an important landmark throughout my life. The council is committed to the preservation of this cultural treasure for the community and indeed the whole country.
"Through South Lanarkshire Leisure and Culture we support a regular programme of guided tours of the Mausoleum that can be booked through Low Parks Museum.
"The Mausoleum also provides a unique venue that in recent years has hosted modern and classical music performances, art installations and even the recording of a suite of classical music specifically composed for its unique acoustics.
"It is an old building and like all old buildings it requires regular upkeep that is why we recently completed an extensive survey and I have now asked council officers to develop proposals for consideration for our capital programme for next year."
The Council Leader was recently contacted by members of the community expressing an interest in establishing a Trust to support the Hamilton Mausoleum.
Councillor Ross said: "Across the length and breadth of South Lanarkshire we have successful partnerships with a wide range of community initiatives where local people take an active role in supporting cultural, historical and natural assets.
"These partnerships are hugely important in allowing communities to fully engage with and support much loved local treasures and in opening access to funding sources that would not be available to the council itself. We are keen to engage with any properly constituted groups in pursuit of such common goals."