Rutherglen care home worker took on the world in Abu Dhabi
Published: Friday 27 September 2019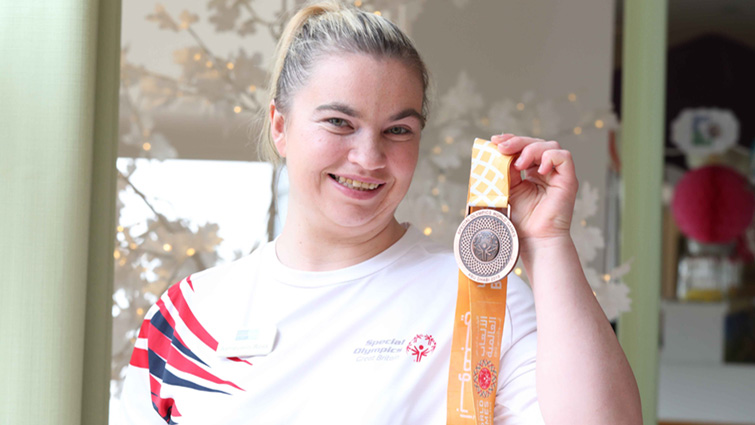 Athletes from more than 190 nations met in the UAE for this year's Special Olympics World Games.
Included in Team GB was Rutherglen's Ashley Ross, a member of the team's Basketball squad.
7000 athletes from all around the world took part in the 2019 World Games in the capital of United Arab Emirates (UAE), Abu Dhabi, in March.
Ashley, who works in South Lanarkshire Council's David Walker Garden's care home, said: "It was an amazing experience. I really enjoyed getting to meet all the people and playing against them.
"It was a really long journey but it was worth it".
In their opening match Team GB took a 19-10 win over India and they finished the competition with the Bronze medal.
In addition to Basketball Ashley also plays Netball and loves competing in both sports but says increasingly coaching is her real passion.
She said: "I play Netball on a Tuesday and Basketball on a Saturday and I also coach Basketball on a Friday.
"I do enjoy playing but by coaching I can give other players the support I have been given and it makes me really happy to see them enjoying themselves and improving their skills".
The satisfaction Ashley gets from helping and supporting others through coaching is brought to her work in David Walker Gardens, she said: "I really enjoy working here, there is great team support and there are different career options.
"I like meeting and talking to the residents and having a job that helps other people".