The Lady Boys of Bangkok are heading for Lanark
Published: Friday 12 July 2019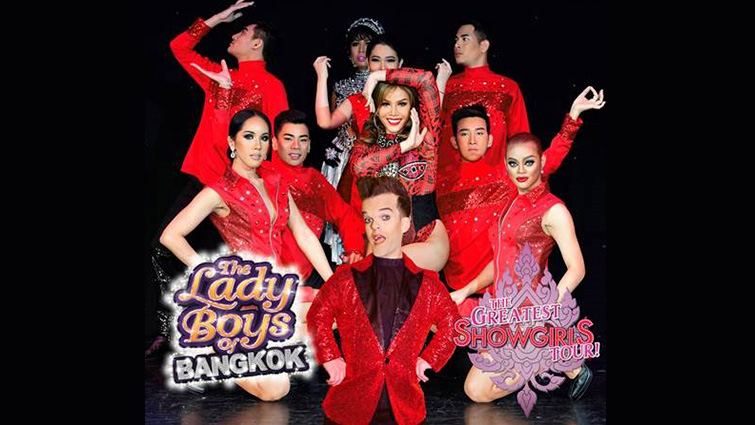 Fresh from their 21st year at the world's biggest arts festival the UK's top cabaret show is to visit Lanark Memorial Theatre.
The Lady Boys of Bangkok "Greatest Showgirls Tour 2019" will take over the Memo for one night only on Sunday 1 September 2019.
They guarantee to get the party going and have the audience dancing, laughing and singing along to all their favourite hits from all their favourite stars.
The glamour of Hollywood and the glitz of Las Vegas in a mesmerizing spectacle.
With more songs and big-scale musical production numbers than you could point a perfumed glove at, The Lady Boys of Bangkok add a splash of colour to the black-and-white normality of everyday life.
A chance to luxuriate in a vibrant euphoric bubble of laughter, beauty, splendour and music.
With glamorous new scenes of gorgeous spectacular, over 400 diamante dripping costumes, choreography and of course hilarious cheeky comedy routines, undeniably the Lady Boys are the greatest showgirls!
Tickets are £20/£18 (concession) and are available from the Lanark Memorial Hall box office.