Support for vulnerable children in South Lanarkshire
Published: Monday 8 July 2019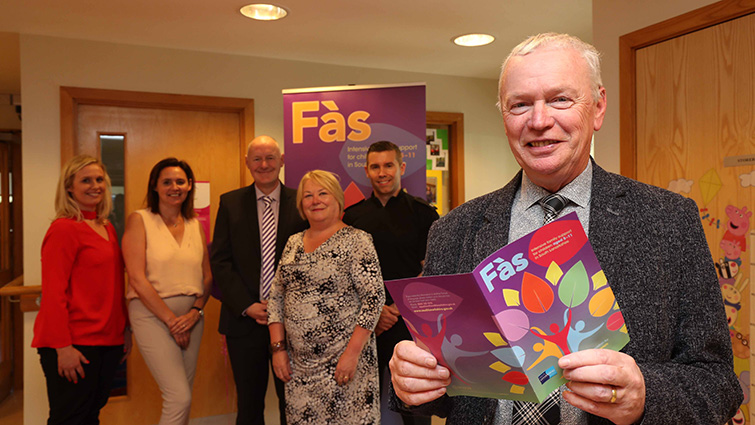 A new intensive family support service for children aged 5 to 11 has been launched in South Lanarkshire.
Fàs – which means "grow" in Scottish Gaelic – is based in East Kilbride but covers the whole of South Lanarkshire.
By supporting children who are at risk of child protection concerns, Fàs represents the belief with the right support all children can flourish.
In the first six months of being established, the team have already seen significant results.
A total of 36 of the children referred to Fàs have been subject to child protection procedures and thanks to working directly with the children, their family, social work, health, education and the third sector, that number has halved.
Chair of South Lanarkshire Council's Social Work Resources Committee, Councillor John Bradley, said: "Helping our most vulnerable and at-risk children is one of our most important priorities.
"The Fàs team do this by having a dedicated family support worker allocated to a child and will work closely with them, their family and a social worker to determine the level of support required.
"This is a round-the-clock service as we are aware support is needed at all times and not just Monday to Friday, 9 until 5.
"What has most impressed me with the team has been their enthusiasm and dedication, as well as the very welcoming environment for children that their base in East Kilbride offers.
"We are also extremely grateful to the support and advice from our partners, from the police to education and many more, without who none of the achievements so far would be possible."
Referrals are made following an assessment by a social worker that the child is at risk of child protection concerns.