Social Workers in the running for national awards
Published: Thursday 11 August 2022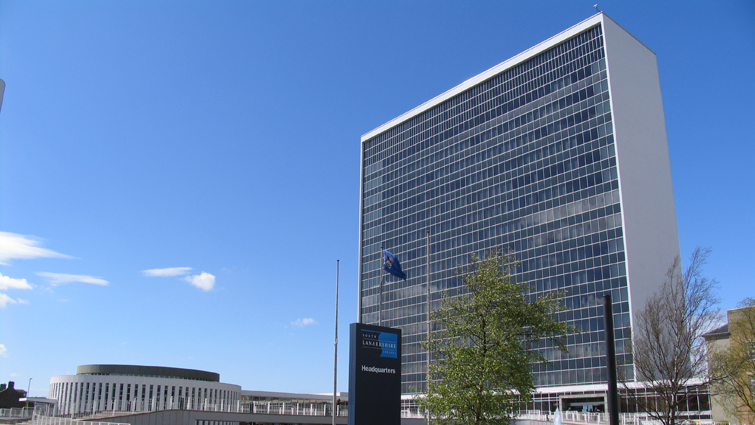 Two of our Social Workers have reached the finals of this year's Scottish Social Services Awards.
In recognition of their outstanding contributions in social care, Megan Cassidy is now a finalist in Bright Spark in Social Work category while Laura Arthur is kn the finals in the Leadership Award category.
Soumen Sengupta, Director of Health and Social Care for South Lanarkshire, said he was delighted that Megan and Laura have been recognised for their outstanding achievements.
Soumen said: "I am always proud of the high standards of care being produced by our social workers as part of our wider health and social care family of staff.
"I am delighted that Megan and Laura are both being recognised on the national stage for their passion and dedication to provide the best possible care to those who really need it."
Megan Cassidy was put forward by Kathy Blessing, Older People's Service Locality Manager.
Kathy said: "Megan is a young and innovative Social Worker who qualified in 2020. She started off working from home during the early stages of the COVID pandemic, a difficult and challenging experience for any social worker, especially a newly qualified one.
"She is a bright spark in Social Work, going the "extra mile" for colleagues, partner agencies as well as people who we support. She continuously develops her knowledge, practice, and skills. Megan is an asset to South Lanarkshire and an ambassador for the Social Work profession."
And Laura Arthur was nominated by Amanda Goodwin, Social Work Team Leader.
Amanda said: "Laura Arthur has been a social worker for 15 years, in a management role for the past seven, the last four as a senior manager in Adult Services.
"Laura is a true inspiration and seeks to bring out the best in others. She has all the qualities of a good leader and deserves recognition for this leadership award."
Margaret Walker, Chair of the Council's Social Work Resources Committee, said: "I am delighted that Megan Cassidy and Laura Arthur have reached the finals of this year's Scottish Social Services Awards.
"We are fortunate that local social workers - alongside all of our health and social care staff - continue to work tirelessly in the face of significant pressures for the benefit of our local communities.
"Megan and Laura are great examples of this. I wish them both every success in the finals."
The awards ceremony will be held on Thursday 15 September in Glasgow.
Awards Finalists Announced - Scottish Social Services Awards (sssa.scot)