South Lanarkshire's new town prepares to turn 75
Published: Friday 24 December 2021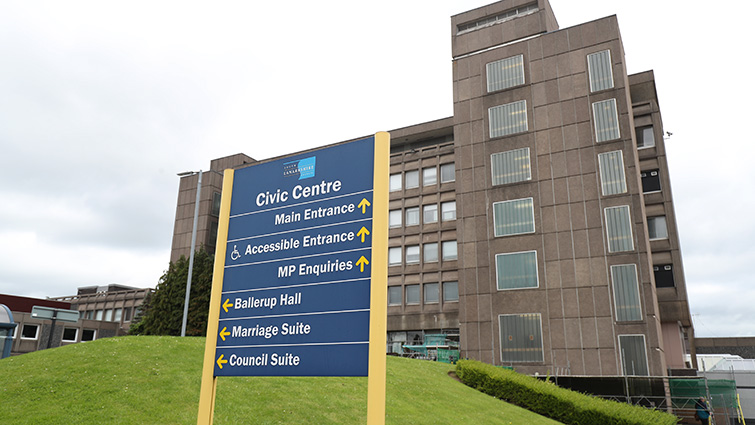 As we look ahead to 2022 one of the events on the horizon is the 75th anniversary of East Kilbride as a new town.
Although a village has existed in the area for hundreds of years, it was officially given new town status on 6 May 1947 as part of Scotland's regeneration effort after World War II.
Created in large part to provide living space away from cramped conditions in parts of Glasgow, East Kilbride was the nation's first new town and the most successful one to emerge from the programme, in terms of both population and economic growth.
South Lanarkshire Council is preparing to mark the anniversary and will soon be consulting with the communities of East Kilbride on how the landmark might be best celebrated.
Council Leader John Ross said: "East Kilbride had a population of about 2,400 in 1947 and the vision was for a thriving town of 82,000 residents. When the next census is complete it will likely show that this target has been achieved, or close to it.
"But these are just numbers. What is important is that the town has been a great home to so many people, and the generations that have grown up in the last 75 years have contributed greatly to the country's business and cultural activities, from engineering to green technology, and from pop music to acting.
"Like so many places, East Kilbride has faced its challenges in recent years, especially due to the coronavirus pandemic. But the town's very strengths and proud history make it well placed to ensure that the upcoming anniversary year will be just the first of many more successful and happy years to come.
"I look forward to the council being a big part of the celebrations and activities, and I encourage everyone who lives in East Kilbride, or who is from there - or indeed anyone, like me, who likes the place – to think about how we might best create a much-needed celebration of civic life."
Full details of how to get involved will be available in the new year and shared on the View.
Looking further ahead, Rutherglen will mark its nonocentenary in 2026 – an incredible 900 years since the town received its Royal Burgh status from King David I. Plans for that anniversary will also be consulted on locally in due course.